Alyssa Rodriguez - Research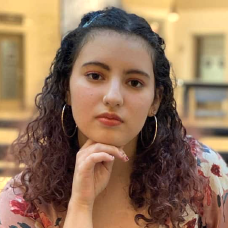 Alyssa has worked with Create Today as a research assistant for a project with the Atlanta Symphony Orchestra which required her to collect data to update the organization's alumni database. Alyssa also had the opportunity to interview several alumni to gather qualitative data regarding their perceptions of the program. Alyssa has also worked with Create Today on other projects such as the Strategic Business Plan with the Carter Barron Amphitheater and the Digital Engagement Plan for the Crocker Art Museum. Both projects required her to conduct an environmental scan, collecting secondary research on competing venues and websites, respectively. Alyssa participated in the Davis Shakespeare Festival Digital Internship Program in the Summer of 2021, which rotated through three different pods of various areas of theatre management and production. Alyssa is also currently working on individual creative projects while doing freelance work for various organizations and artists.
Alyssa has been supporting Create Today since 2020 and is based in Brooklyn, New York. She is a recent graduate of SUNY Purchase with two degrees in Arts Management and Studio Composition.