Jill Garland - Fundraising & Project Support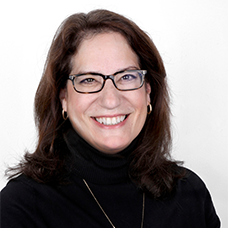 Jill (she/her) is a leading nonprofit management executive with over 30 years of experience in the field. Recent clients include Aperture, Print Center New York, Project for Public Spaces, Theatre Communications Group, Ars Nova Theatre, and Clay Art Center. Strategic planning, Board Governance, Development Audits, Major Gift Counsel, and Interim Executive Management are the tentpole services of her practice.
As Vice President of DUNCH consulting, she spearheaded the national search to identify a new Chief Development Officer for Huntington Theatre Company, conducted a feasibility study for Primary Stages, served as Interim Executive Director for Gallim Dance and led a strategic planning process for Tribeca Performing Arts Center. She provided resource development for the 30th anniversary season of SummerStage in Central Park and a host of sports, arts, education, and advocacy programs for City Parks Foundation. Jill worked at The Public Theater where, as its Senior Director of Development, she led a department of 20 raising funds for the 2015 pre-Broadway production of Hamilton, Shakespeare in the Park and dozens of shows, festivals and events.
Jill served as Montefiore/Nyack Hospital's VP of Development and Executive Director of its Foundation from 2011-2013 and led a campaign to renovate its award-winning emergency department. She was the long-time Director of Development (1996-2011) at Playwrights Horizons and led a $33 million capital campaign that resulted in a new, five story building and the establishment of an endowment.
Jill has a deep understanding, developed over many years, of the art sector's most pressing issues both programmatically and in relation to the built environment. Her work with The Public Theater, TCG and Project for Public Spaces (the nation's founding practitioner of placemaking), have informed how she approaches the intersection of the arts, community, place, and people.
Jill has been partnering with Create Today since 2017 and is based in Westchester, New York. She studied dance at Adelphi University and graduated from Empire State College (SUNY) with a Bachelor of Arts in Theater. She served as Board President of RiverArts, an arts council serving five towns in southern Westchester County, New York.